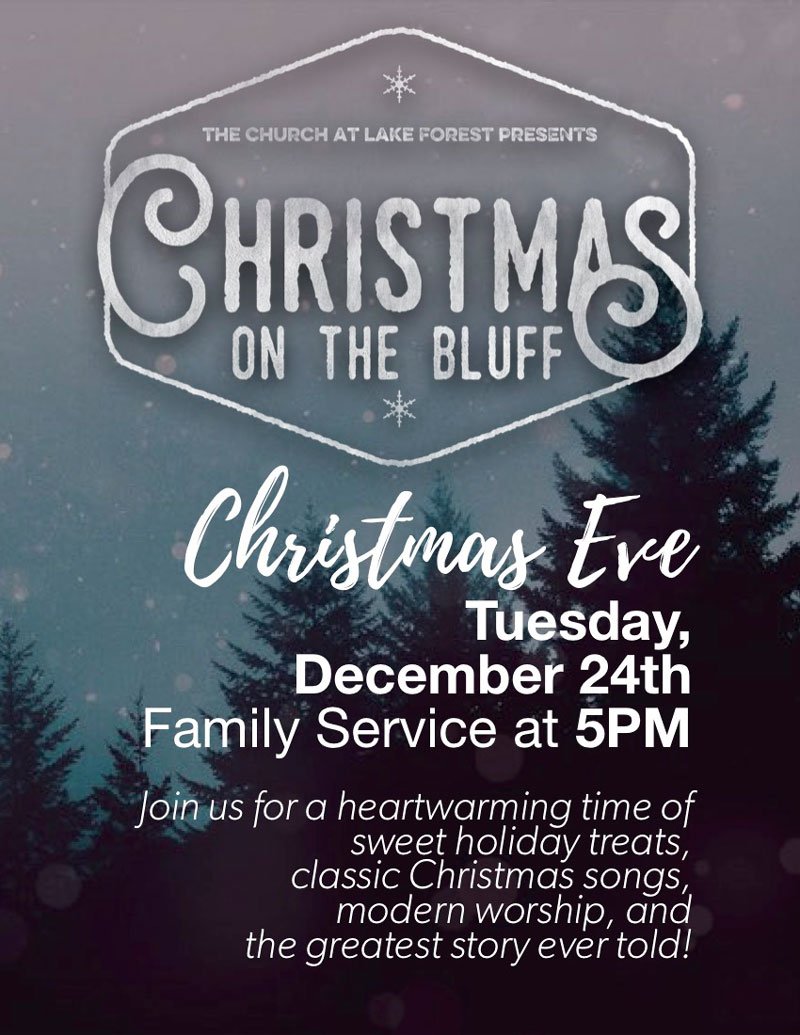 This Christmas, start a new tradition everyone will love with Christmas On The Bluff. The Church At Lake Forest presents a unique Christmas experience for the whole family. Join us for a heartwarming time of holiday treats, modern worship, classic Christmas songs, and the greatest story ever told!
When is it?
Christmas Eve
Tuesday, December 24th
5:00PM
What happens at Christmas On The Bluff?
As you come in, you'll be able to help yourself to some FREE sweet holiday treats like candies, cookies, coffee, and cocoa. Then we will have a 60 minute service that will be creative and fun for the whole family. In 2018, our theme was The Greatest Show, and our presentation pulled music from the movie The Greatest Showman to retell the Christmas story. This year, we're going more old school with traditional Christmas favorites; however, you can be sure that there will be a sprinkling of new and creative mixed in! In the end, our goal is to celebrate the true meaning of Christmas, worship Jesus as our savior, and bless every family who attends.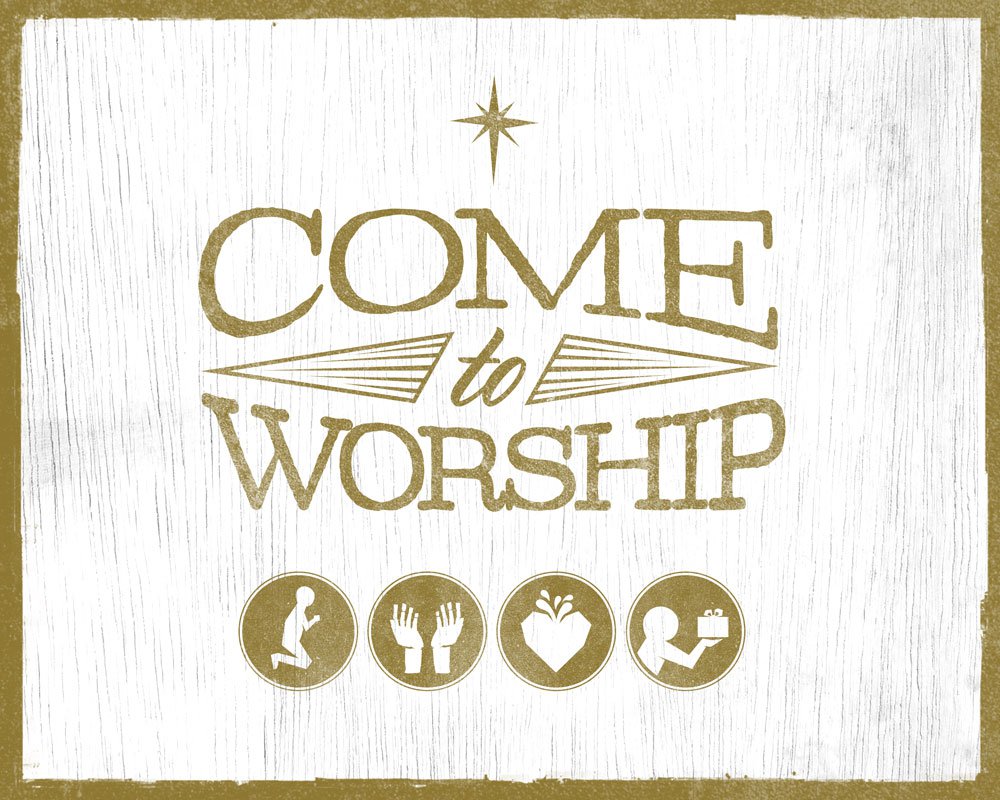 Do you offer childcare?
Children of all ages are encouraged to attend Christmas On The Bluff; it's a family event! We will have a special Christmas package just for them. We also have caring volunteers ready to provide childcare for children ages 6 weeks to 2 years, and they will also receive a special Christmas treat.
How much do tickets cost?
This event is absolutely FREE! We simply want to gather with our neighbors and celebrate Christmas together in a fun and free way. We strive to be a church for our Neighbors and the Next Generation, and we are a place where No Perfect People Are Allowed!
Where are you located?
The Church At Lake Forest is located at 7180 Goodman Road in Walls, MS.
If you are headed West on Goodman Road, we are about a mile past HWY 301 on the right, just past the Lake Forest water tower. If you get to HWY 61, you've gone too far.